By John Marc B. Abarquez
It has been through the years the inconspicuous yet solid voice of the Velezian people— a lifeline and a means of information dissemination. The organization holds a promising collective roster of writers and leaders alike set to define the vague bylines of writing and transform it into a pure work of art in words.
Its primary goal not only lies in addressing what needs to be known but also to encourage more people to take part in the broadening web of contemporary writing and rekindle the dying fire of literacy.
To put it simply, from the organization's name per se, one can idealize that the school paper of Velez College is an integral part of the institution as we provide the means to inform the people with the events that occur within or out of the campus no matter what the circumstance. Here we prefer quality over quantity, equality over supremacy, and the truth over lies. We are the pulse of the people.
"The true alchemists do not change lead into gold; they change the world into words."
-W.H. Cass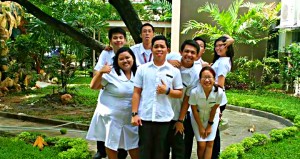 Editor-in-chief:
John Marc B. Abarquez
Internal Associate Editor:
Jayson Steven G. Elizalde
External Associate Editor:
Delta Dyrecka C. Letigio
Managing Editor:
Earl Patrick E. Dosdos
Copy Editor:
Ruchin L. Polancos
Feature Editor:
Phoebe Grace I. Lao
News Editor:
McJohn C. Ybañez
Head of Photojournalists:
William Henri E. Tan